Coaching People to Work Smarter.
About Kerry Gleeson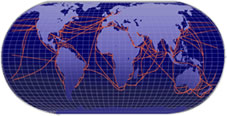 Kerry Gleeson is the founder of the PEPWorldwide developer of the Personal Efficiency Program (PEP). PEPWorldwide is located in 25 countries spanning five continents.
Mr. Gleeson is the author of the internationally best-selling books The Personal Efficiency Program – 4th Edition How to Stop Feeling Overwhelmed and Win Back Control of Your Work, and The High-Tech Personal Efficiency Program – Organizing Your Electronic Resources to Maximize Your Time and Efficiency. Over a million copies of his books in 17 languages are in print.
Over the years, Mr. Gleeson has been retained by a number of the largest corporations in the world to address the issue of personal productivity and changing behavior. Unilever, IBM, Lloyds Bank, PriceWaterhouseCoopers, Philips Electronics, and thousands more top companies are employing the techniques of the Personal Efficiency Program. If you or your firm is looking for ways to improve white collar productivity Mr. Gleeson is certain to be able to help.
'While it is true few people at school level are taught how to work, education on work practices is typically not sufficient to make a big difference in a company. Why? Knowing things and doing things are distinctly different topics. Most of us know we should exercise daily but few of us do it. Our real challenge comes from the fact we are creatures of habit – and changing habits is difficult under the best of circumstances.' - Kerry Gleeson
Invite Kerry Gleeson as a speaker to your annual corporate meeting and see your staff become knowledgeable and inspired to take personal continuous improvement to a whole new level.